Sq Ft Available & Growing
Mastering Inventory Management and Control in Atlanta
Elevate Your Business with
Efficient Inventory Management and Control

in Atlanta
Inventory management and control play crucial roles in maintaining optimal levels of stock. In the high-speed world of e-commerce logistics, mastering these elements is key to successful operations. Broad Range Logistics offers exceptional services in inventory management and control in Atlanta, enabling your business to reduce costs and always meet customer demand.
Adairsville, GA
7634 HIGHWAY 140, ADAIRSVILLE, GA 30103
Pendergrass, GA
94 Logistics Ln, Pendergrass, GA 30567
Atlanta, GA
105 Kendall Park Ln, Atlanta, GA 30336
Forest Park, GA
5300 Kennedy Rd, Forest Park, GA 30297 (HQ)
Cartersville, GA
800 Classville White Rd SE, Cartersville,GA 30121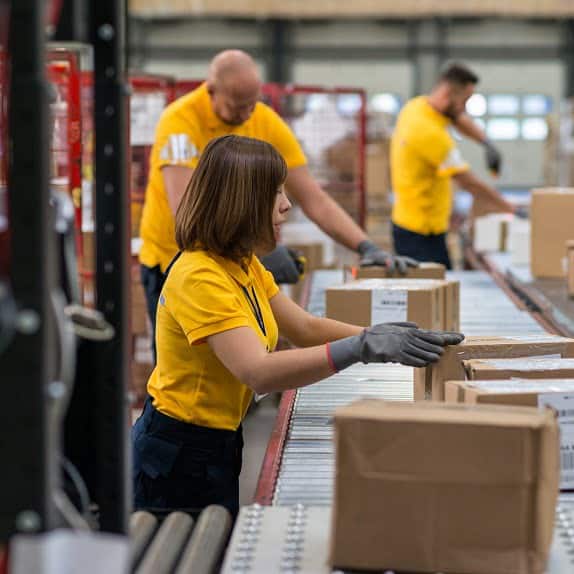 The Power of an
Atlanta-based

Fulfillment Center
Fulfillment centers are the backbone of e-commerce logistics, providing essential services from packaging to shipping. Broad Range Logistics' state-of-the-art fulfillment center in Atlanta ensures your business can swiftly and efficiently process orders.
Choosing Atlanta for your fulfillment center affords you strategic advantages including an excellent transportation infrastructure and proximity to key markets. Don't let your business lag behind in the competitive e-commerce landscape – seize the edge with our Atlanta fulfillment center.
Seamlessly Integrate
Our Services

with Your E-Commerce Platform
Our fulfillment center services are designed to integrate seamlessly with your e-commerce platform. With real-time order tracking and full visibility into your supply chain, you gain not just operational efficiency but also enhanced customer satisfaction.
Ready to boost your e-commerce logistics performance and enhance your customer service?
Speak to Our representative now