Sometimes it suits businesses to corner a niche geographical region and stay put. Market demand can be highly localized. As such, any attempt to expand would be fixing what isn't broken, then breaking everything in the process.
Conversely, Many businesses find out that they can sell their products and services in more places over time. Entering new regions and markets means more customers and more sales.
There's a caveat, though. While your revenues are bound to skyrocket, that doesn't automatically mean you'll generate the profits you seek. You're not trying to spend a million to only make a million. Expansion is only worth it if it bolsters your overall returns. It's a strategy rooted in making more money. Anything less than more won't do. 
Thus, expansion must be approached as strategically as possible. Part of that strategy should involve efficient logistics, now a vastly more complex proposition due to your growth initiative. Specifically, you must be able to store inventory and distribute products to your customers efficiently.
BroadRange Logistics offers the most cost-efficient 3PL Warehousing Atlanta has to offer. We give your business access to a thriving market and a flourishing transportation hub.
Read on as we discuss the businesses we serve and what our 3PL Warehousing Atlanta location can do for your organization.
What Businesses Does BroadRange Logistics Serve?
At BroadRange, our 3PL Warehousing Atlanta location is ideal for the following kinds of businesses aiming to expand:
Do you run an omnichannel company?
If so, your business fulfills various orders for direct sales, brick-and-mortar retail, and BOPIS (buy online and pickup in-store). Plus, your organization must always focus on providing value-added services and better customer experiences. BroadRange will support these comprehensive needs by streamlining your logistical needs.
We offer omnichannel companies warehouse and order management systems that seamlessly integrate with your shopping cart or ERP. You'll also benefit from real-time visibility into your inventory.
Furthermore, omnichannel companies who partner with us can leverage our state-of-the-art tech, including resources that manage returns and deliver detailed reporting. 
Our 3PL Warehousing Atlanta location–regardless of your needs–will optimize your supply chain and help you achieve your expansion goals. 
Manufacturers And Distribution.
We've worked with manufacturers and distributors for over two decades, including the nation's top retailers and Fortune 500 companies. These massively successful corporations have counted on us to store and ship their products and merchandise. 
Our client base is primarily due to our exceptional warehousing facilities, such as our 3PL Warehousing Atlanta location. All of our 3PL sites, including our Atlanta one, are bolstered and fully equipped with top-of-line technology.
How do we bring manufacturers and distributors their desired results and exceed their expectations? Our supply chain solutions are crafted by industry experts. Our team has fine-tuned its services to deliver optimal returns on your 3PL logistics investment. 
Manufacturing and distribution companies expanding to Atlanta and requiring 3PL warehousing, distribution, and transportation services can rely on BroadRange. We'll put everything we have into taking your organization to the next level.
Does your company use a web-based platforms such as Amazon, Shopify, or Woocommerce to sell products? If so, you'll require specialized (and customized) 3PL services to keep in lockstep with (and maybe soar ahead of) the continually evolving eCommerce landscape. 
Our bespoke, intricately tailored supply chain solutions offer our clients eCommerce platform fulfillment. We'll help companies like yours navigate the complexities of high stock-keeping unit volumes and seasonal fluctuations. 
Are high shipping costs affecting your online retail business? Do you need assistance with setting up online shopping carts and networks? Are you finding it tough to improve visibility and delivery options as you plan to grow your business in Atlanta?
We're here to guide you through these issues and more!
BroadRange's 3PL Warehousing Atlanta location offers game-changing services and features to your eCommerce business, such as:
Real-time inventory data.

Inventory management.

Detailed reporting.

Returns management. 

Order management. 
Our optimized warehouse layout in Atlanta incorporates innovative tech that automates the picking process and much more. Our labor and space resources are highly scalable, and our end-to-end parceling services are perfect for all web retailers. 
Traditional brick-and-mortar retailers must navigate their business in a fiercely competitive industry while managing organizational consistency. 
Retail logistics must align with customer demand. They also must ebb and flow with the seasonality of your industry.
BroadRange Logistics designs and implements innovative, forward-thinking solutions via our premier tech and asset-driven services. We offer your retail business end-to-end visibility to enhance and streamline your performance. 
Our team has forged mutually beneficial relationships with leading retailers and carriers in Atlanta to optimize our clients' performance 365 days per year. The talented experts at BroadRange are well-versed in the demands and catalysts that drive order volume fluctuations in today's fast-moving consumer landscape. 
Flexible 3PL services are pivotal for direct selling companies due to the multitude of variations in the sale-cycle month. 
Our vast network of locations (including our 3PL Warehousing Atlanta location) offers distribution across multiple sites throughout the US. 
Some of the most value-based services we offer to direct sellers are our scalable space and labor resources. Furthermore, our tech offers constant real-time inventory visibility. 
You can always count on our expert team for order accuracy, a product of our advanced order management tech that integrates with your direct selling platform or consultant network. 
Inventory Management And Control For Expanding Businesses.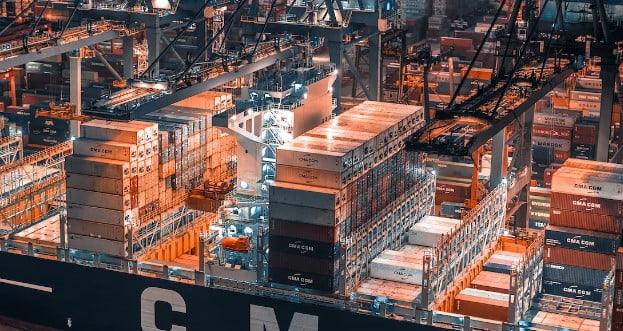 Upon receiving materials at our 3PL Warehousing Atlanta location, our team can sort, tag, label, then ensure the items reach their designated locations. 
Our Atlanta-based 3PL warehouse–like the rest of our locations–is equipped with technology that optimizes the product's site based on unique criteria. This way, we'll reduce order-picking times and the associated labor costs. 
We work with a wealth of clients with product requirements revolving around the FIFO (First-in, First-out) method. This necessitates items and merch moving continually in and out.
Furthermore, we're well-versed in quality control and shipping items by lots. 
Our clients can count on the utmost flexibility when expanding to our 3PL Warehousing Atlanta location. For instance, depending on your needs, we offer customized proprietary inventory solutions or an inventory management solution. 
As your business grows, peace of mind surrounding order fulfillment across multiple product lines and brands is a must. 
Our pick-and-pack services provide that ever-so-crucial peace of mind to your business. 
We'll store goods as received from suppliers. In other words, merch and products will remain in their original packaging until they're sent out at their scheduled time. 
Pick-and-pack service requirements vary depending on a business's needs. As such, we execute each order independently. Doing so ensures cost-effective services of the highest quality. Upon receiving receipts, we'll process your orders. Thus, we ensure orders ship within 24 hours or the same business day).
Our order processing services can improve the profits of small-to-medium-sized businesses serving regional customers, and we are equally efficient when working with large national corporations that have international clients. We give the same level of care and attention to growing businesses as we do to our Fortune 500 customers.
There's a dedicated domestic distribution network that BroadRange relies on to help us operate seamlessly. It involves air, pool, ground, and LTL regional distribution networks throughout the US. 
Implementing the above resources (and more), we'll support your company's growth with our outbound purchase and inbound sales order processing services for comprehensive supply chain optimization. 
Why Is Our 3PL Warehousing Atlanta Location Ideal For Your Business?
A presence in Georgia gives your company direct access to anywhere in the world. After all, the state is the Southeast's logistics and transportation hub. 
80% of the US market is within a two-day truck drive from Georgia or a two-hour flight. 
Partnering with a 3PL in Georgia–specifically in a central location like Atlanta–gives your organization a leg up over the competition. Your business benefits from seamless air, land, and sea transportation. 
Did you know Georgia has over 1,200 miles of interstate highways (e.g., I-75, I-85, I-95, and I-20)? There are also two Class I railroads (CSX and Norfolk South) and around 5,000 miles of railway. 
It's also worth noting that the Port of Savannah is the leading seaport in the US for exports made in America. Additionally, in terms of total container trade, Georgia outpaces all other US gateways as the fastest growing.
Additionally, the Hartsfield-Jackson Atlanta International Airport is the world's most efficient–and busiest–airport. It handles over 650,000 metric tons of annual cargo and is equipped with three cargo complexes.
Do you want to take the next step in your company's evolution by leveraging BroadRange's 3PL Warehousing Atlanta location? We'll support, empower, and leave no stone unturned in giving you the competitive edge you need during your business's crucial growth stage. 
Contact us today to learn more about what BroadRange can do for your organization. You'll be amazed at how we can help your brand reach new heights.