We offer cost-effective and reliable supply chain solutions to businesses across all industries and niches. This includes:
Manufacturers & Distribution
We have been in the business of providing manufacturing and distribution companies with supply-chain solutions for over 2 decades. Fortune 500 companies and the nations top retailers have relied on us to ship, transport, warehouse, and store their merchandise and products. That's because our premium warehousing facilities are fully equipped with state-of-the-art technology. 
Choose us as your 3PL services provider, and you'll always get the results you want.  We've designed our supply chain solutions to deliver optimal returns on your product investments. Whether you're looking for warehousing, transportation, or distribution services, Broadrange is the supply chain service provider for your manufacturing company.
Your daily business activities revolve around distributing goods across multiple channels and a single centralized inventory. It can be challenging to operate on such a comprehensive basis, but Broadrange makes it easy for you. 
Omni-channel companies typically need to fulfill orders for brick-and-mortar retail, direct sales, and BOPIS (Buy Online, Pick-up in Store). You also need to consistently enhance customer and brand experiences through value-additive services.
We offer you real-time visibility into inventory and order and warehouse management systems that seamlessly integrate with your ERP or shopping cart. Our innovative technology includes resources that deliver detailed reporting and manage returns. No matter what 3PL service you require, our optimized supply chain solutions will enable you to meet your goals.
As a traditional brick-and-mortar retailer, you have to manage your business's consistency in an intensely competitive industry. Your retail logistics have to be in line with customers' demands and your industry's seasonality.
At Broadrange Logistics, we design innovative solutions through our asset-driven logistics services and state-of-the-art technology. We aim to enhance and streamline your retail performance through end-to-end visibility. Our passionate team has formed deep relationships with some of the top carriers and retailers in the industry. All so we can deliver optimal performance to our clients year-round.
Our team has a thorough knowledge of the catalysts and demands that become drivers of change for order volume in a fast-paced consumer market. We rely on their experience to deliver proactive solutions to our clients using retailers and carriers across North America.
Companies that sell products through web-based platforms need specialized 3PL services to keep up with the constantly evolving world of e-commerce. We tailor our comprehensive supply chain solutions to provide our clients with fulfillment for their e-commerce platforms.
E-commerce companies usually need to handle many promotional and seasonal fluctuations and manage a high number of stock-keeping units. Web retailers also commonly find that their cost of shipping is too high. Many online businesses require specialized systems for shopping cart integration, network integration, visibility, and routing options. 
As a leading 3PL services provider for e-commerce businesses, Broadrange offers you warehouse management, real-time stock data, detailed reporting, and order and return management. Our warehouse layouts are optimized and use innovative technology to automate processes such as picking. We have a large network of locations that spread across the United States. Our scalable labor and space resources and end-to-end parceling services are ideal for any online business. 
If you are a direct-selling company, you're likely to require 3PL services that are flexible since you often have to face variations in the sale-cycle month. We have a wide network of locations that stretch nationwide and enables you to offer clients multi-site distribution.
We accommodate the growth of direct selling companies through our scalable labor and space resources. Our technology enables you to have real-time inventory visibility constantly. Our expert team ensures order accuracy through advanced order management technology to integrate with your consultant network or direct selling platform.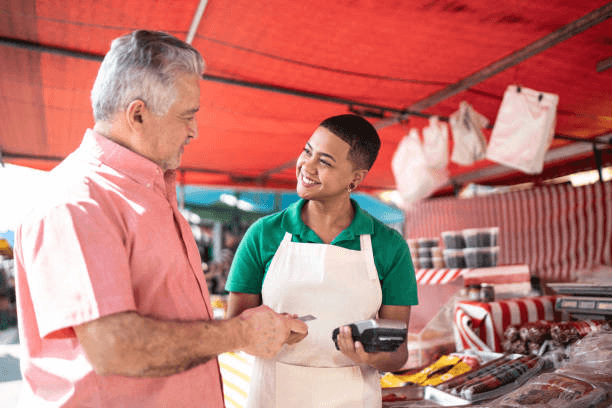 Warehousing (Short or Long
Term Requirements)
At Broadrange, we offer our clients both short- and long-term options for storage and warehousing. We understand the flexibility you require to perform optimally despite the uncertain conditions of today's marketplace. Count on us to provide the warehousing and storage solutions that enable your business growth.
Our customers have the flexibility to decrease or increase their allocated space to keep up with changing inventory and business requirements. Our scalable, flexible warehousing services also let you reduce fixed costs associated with labor, facilities, and related operational expenses.
Clients looking for a long-term solution have access to our dedicated facilities for contract logistics. We aim to support our clients with 3PL solutions designed with their requirements and scope in mind. Our highly trained staff oversees every aspect of our facilities, leaving our customers free to focus on their companies' core business initiatives.