Assembly, Distribution and Fulfillment
At Broadrange Logistics, we fully understand the importance of transporting your products to the marketplace intact and in time. Our full complement of services enables us to maneuver your product to its final destination by utilizing the most convenient and efficient transportation methods.
We offer our customers full assembly services, including kitting, labeling, repackaging, and other specialized functions. When combined with our distribution or consolidation services, these solutions enable your company to enjoy benefits, including greater efficiency across your supply chain processes and overall cost reduction.
We guarantee our clients the peace of mind that comes with efficient, profitable supply chain solutions in these times of economic turmoil. Our smart solutions enable us to provide web retailers, manufacturers, omni-channel companies, and e-commerce businesses with the best fulfillment services.
Global consolidation services enable us to manage proper movement of your merchandise to retail outlets and distribution centers worldwide. We've designed our efficient, effective services to optimize cycle times, improve product flow for outbound and inbound freight, and ultimately reduce our customers' costs.
Our consolidation solutions, combined with our distribution and assembly services, enable you to reduce cycle times and get your product to retail shelves much faster, thereby giving you an edge over your competitors in the market.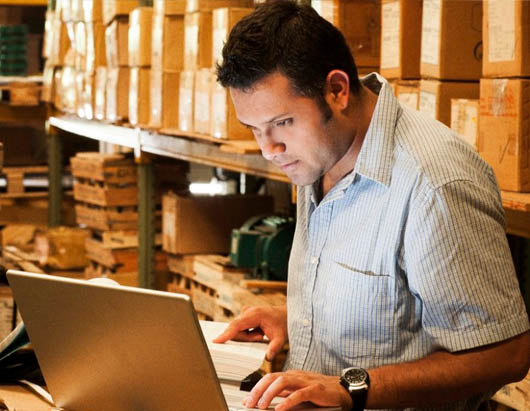 We break down your heavy ocean and air containers and trucking trailers into smaller shipments for delivery to the final customer or regional distribution centers. Our deconsolidation service entails breaking down a massive container into shipping quantity or order units for distribution.
We simplify our customers' shipping processes by separating our clients' shipments into workable purchase order units or stock-keeping units. We also provide scanning and automation whenever it's required.
Inventory Management and Control
Once we receive the materials at our warehouse, we sort, tag, label, and direct the items to their previously assigned location. Our warehouse system's technology enables us to optimize the product's site based on various criteria, thereby reducing order-picking time and associated labor costs.
We serve multiple clients who need their products to consistently move in and out to follow the First-in First-out (FIFO) method. Some of our clients also require us to ship items by lots for quality control. We offer our clients flexibility—they can choose between our inventory management system and a customized proprietary solution.
Our team comprises experts in distributed order management. Whether you're a small or medium enterprise that services regional client bases or a large national company that supplies an international customer base, our 3LP solutions can help. A lot of our business flows through a dedicated domestic distribution network via air, ground, pool, or LTL to regional distribution networks all over the United States. We assist in processing your outbound purchase and inbound sales orders for ultimate supply chain optimization.
Our pick and pack services enable accurate fulfillment of orders across multiple product brands and lines. We store the goods as we receive them from suppliers in their original packaging, and they remain that way until they're scheduled to be sent out.
Since businesses have different requirements for their pack and pick services, we execute each order independently to ensure high-quality, cost-effective service. We process your orders upon receiving receipts and ensure that they ship within 24 hours—in fact, many runs ship on the business day itself.
Are You Operating An E-Commerce Business That Needs To Outsource Its Fulfillment Services? Contact Us Today!
Our first course of action is to evaluate business requirements that are unique to your company and customize our 3LP services to meet your specific needs. We enable our clients to cut down on freight expenses and enhance their customer service. Not only does our business model aid in reducing on-hand inventory and cycle times, but it also reduces the administrative cost of multiple vendor management. Our trained team manages, monitors, and optimizes your logistics functions to deliver premium results.
We provide national warehousing through our partner and company-owned warehouses located strategically all over the United States, including our multi-regional Atlanta distribution centers. Our logistic centers are dedicated to ensuring we fulfill your company's unique supply-chain demands.
Many massive 3PL providers fail to provide their clients the customer service and attention to detail they require. You don't have to worry when you work with Broadrange—we will tailor our warehousing solutions to fit your company's exact requirements, helping you save costs.
We are experts at managing multi-user and dedicated facilities that support your manufacturing operations and finished product distribution. We build scalable solutions for our clients so they can fulfill their current and future requirements.
The reverse product life cycle model can deliver increased customer satisfaction, greater control over operations, and improved cash flow. Our solutions are geared towards recovering, consolidating, and redistributing these assets to ensure that your business continues as usual.