Sq Ft Available & Growing
We Aspire To Be Your Paramount One-Stop Provider For 3PL Warehousing And Logistics In Texas​
Houston, TX
10100 W Lake Houston Pkwy, Houston, TX 77044
Our Texas
3PL Warehousing Locations
Revel in the strength of Texas, an integral part of BroadRange Logistics' network, powering a formidable $1.9+ trillion economy and standing out among the robust state economies in the US. If Texas were a country, it would claim the 10th spot globally, surpassing nations such as Canada, Russia, and South Korea! Housing over 29 million residents, Texas is the second-most populous state in the country, a dynamic blend of deep-rooted history and diverse culture.
Visualize the charm of expansive plains, the strategic advantage of ready access to important interstate highways, and the nearby Gulf of Mexico, all enriched by a spectrum of distinct climatic conditions fostering continuous productivity. It's no surprise that Texas is a prime hub for both domestic and international trade. It's not just a state; it's an economic dynamo. Discover the limitless possibilities that our BroadRange Logistics Houston, Texas warehouse offers.
648,000 Sq. Ft. of Space
118 Dock Doors
168 Trailer Spaces
36 Ft. Ceiling Height
Houston, Texas
Warehousing
Texas is buzzing with the emergence of more new businesses than the majority of US states. Furthermore, firms here are exporting a staggering $315 billion in goods to virtually every part of the world. Indeed, over 180 countries are reaping the rewards of Texas's exports. This achievement isn't merely a milestone; it's a commendable success positioning Texas among the top exporting states in the US.
However, Texas isn't solely about impressive numbers. The state boasts a robust infrastructure, encompassing numerous major ports and a multitude of international and domestic airports. Visualize this – it's akin to having your personal portal to any global destination. These commercial hubs interlink Texas with the international marketplace, providing a rapid route for your products to reach markets worldwide. In Texas, the world doesn't just knock on your door—it flings it wide open, laying out a red carpet for your products destined for consumers.
Here's where BroadRange Logistics comes into the picture. We manage an enormous warehouse, covering over 640,000 square feet, strategically situated in Houston. We stand ready to elevate your business to unprecedented heights. So, are you prepared to embark on this journey with us?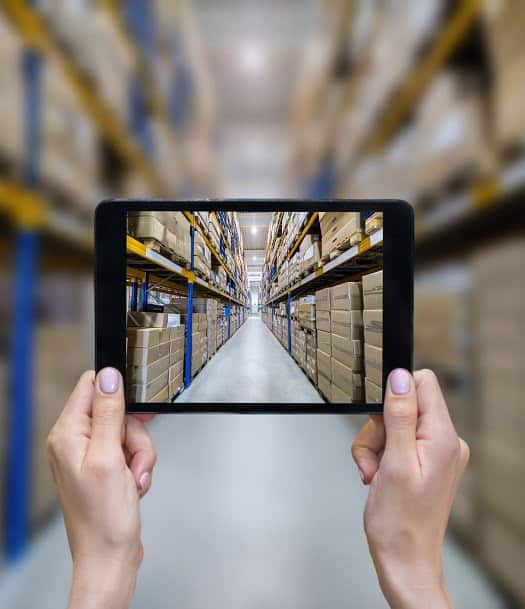 Benefits of our
Warehousing

in Texas
BroadRange Logistics' operations in Houston, Texas, particularly centered around the Houston area, play a pivotal role for businesses striving to make significant strides in the e-commerce sector. Texas' strategic location enables it to serve as a launching pad to major markets such as Dallas, Austin, and beyond to Mexico, thus reinforcing its position as a logistics powerhouse. The Houston region, once celebrated for its dynamic energy industry, has now evolved to become an essential hub in the ecommerce supply chain, facilitating businesses with rapid access to a vast consumer base.
However, the benefits of partnering with BroadRange Logistics in Texas extend beyond just geography and ecommerce. With a diverse workforce, flourishing tech and manufacturing sectors, and a demonstrated commitment to sustainability, Texas offers an opportune environment for growth. The state's business-friendly policies and its recognition for ease of doing business act as further incentives. Choose BroadRange Logistics in Texas, and ride the wave of the ecommerce boom in the vibrant Houston area, all while experiencing a mix of strategic advantages, innovation, and tradition that propels your business success.
Speak to Our representative now